Northshore Park
Picnics at Northshore Park
Quite possibly the most recognized park in The Woodlands, Northshore Park has served the Township for over twenty years as a central gathering place for many large community events. Northshore is perhaps best known for hosting the Concert in the Park series that runs from Spring to Fall each year and utilizes the stage and pavilion for performances.
Northshore Park offers ample green space to unfold a blanket and enjoy a day in the park. Located in the seven-acre park are play areas for the kids, two 15' x 24' pavilions with electricity, five picnic tables, two barbecue pits and of course a stage with live music from the Concert in the Park on Sunday nights.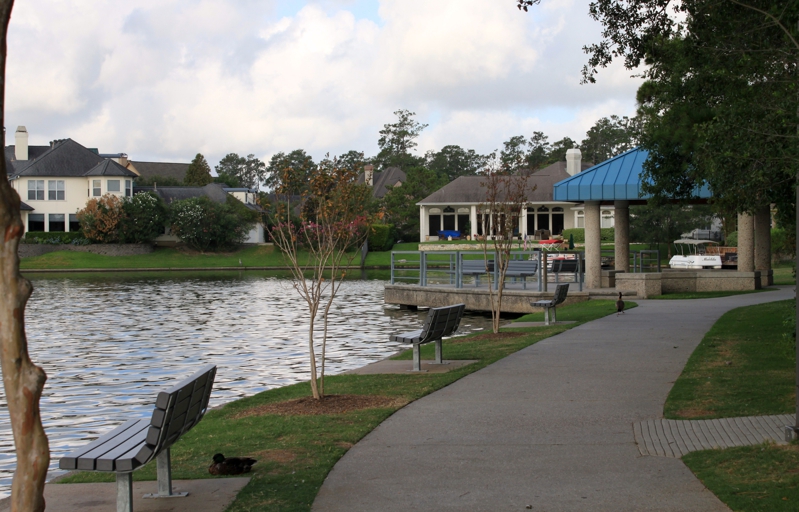 Take to the sand volleyball court also located within the confines of the park or fish from the shore or take out a small boat on the lake. If you're looking for interesting and fun things to do in and around The Woodlands, Northshore Park is one of the best places to start.
For more information on The Woodlands and its attractions click here.